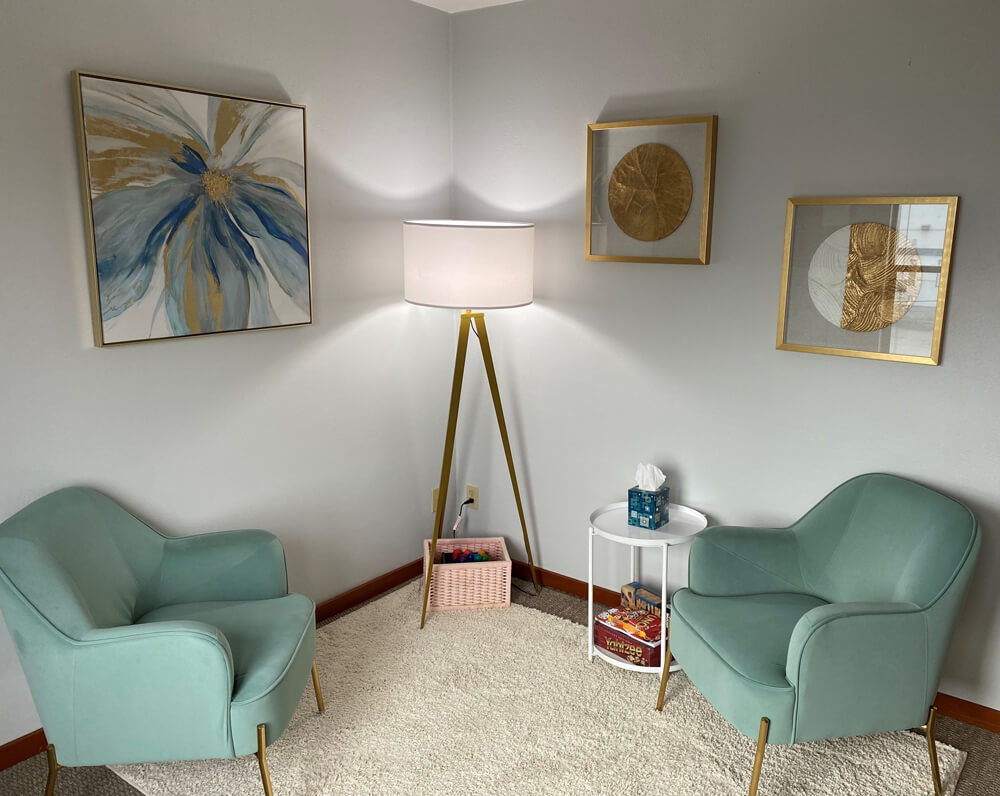 Shelton Counseling is located on the second floor of the Shelton Athletic Club (SAC) Building located at 707 S. First Street, Shelton 98584. Parking for SAC is located at the rear of the building and you can access the parking lot from Turner Avenue.
Once parked, you will see the main entrance to the SAC under a blue awning. Upon entering, you will see the main member desk for the SAC. If you walk towards the desk and then turn around, you will see there are a couple of machines, the entrance to the men's locker room and the staircase. Ascend the staircase to the second floor.
Once on the second floor, you will notice a big dancefloor where there are sometimes classes. (If there is a class going on, it's ok to continue past them.) Turn to your immediate left down the long hallway. You will pass two restrooms. Enter the last doorway to your right, you will continue down another long hallway to the waiting room. Your therapist will come get you from there for your scheduled appointment time.